Don't Eat the Teacher - Autumn 1 (Settling into School)
In this section...
We have just started at Barrow Hedges Primary School. It's so exciting and there is so much to learn. For the next two weeks we (the children) are learning to understand and adhere to our class rules.
We learnt about the school rules from a very funny story called, 'Don't Eat the Teacher!'
We listened to the story carefully. The creatures in the story forgot the rules. We needed to learn the rules to show them what to do!
We learnt that we must listen to the teacher. Sammy Shark forgot the rule his mummy told him. She said "Don't eat the teacher!" Sammy didn't listen and gobbled the teacher right up!
We taught Sammy Shark to be good at listening.
We learnt that we must walk in school. Sharon Shrimp ran around so fast that she fell over and bumped her head. We taught Sharon Shrimp to be good at walking.
We learnt that we must use a quiet voice. Howling Haddock howled and howled. The noise hurt our ears! We taught Howling Haddock to use an indoor voice.
We learnt that we must share and take turns. Larry Lobster used his 'pinchy' claws to snatch a paint brush. We taught Larry Lobster to share.
We learnt that we must be kind. Jimmy Jellyfish pushed and shoved and hurt his friend, sting, sting. Oh dear! We taught Jimmy Jellyfish to use kind 'hands'.
We learnt that we must look after our toys and use one toy at a time. Colin Cod threw a toy and hurt Sharon Shrimp. Oh dear! We taught Colin Cod to look after our toys.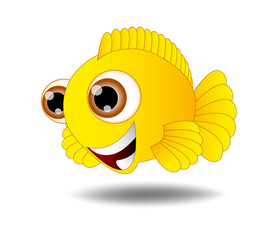 Continuous provision and activities to support our learning:
Look at our work!
Now we know to listen, walk, use a quiet voice, share, be kind and to look after our toys.
We have been very good teachers to these forgetful characters. We settled into our new Reception classes brilliantly and are ready for learning!
The children have behaved beautifully during their first few weeks at school and were busy trying out lots of new activities. They have learnt the rules and routines quickly and happily. We (the Teachers) are very proud of them!